As many of you know, I do personalized trainings for my clients. One of the biggest problems they have is concealers. Sometimes it doesn't cover enough, sometimes it looks too cakey.
Environmental conditions, your age and the skin under your eye will determine the way your concealer looks. Normally, I will ask my local clients if they use eye makeup remover. I'm amazed on how much they know about applying eye cream, but how little they think of how they remove makeup around the eye area as well as what they use to clean this area.
During the pandemic, I would say that most of my clients didn't wear makeup. Or when they did, they only took about two minutes to put something on for Zoom calls. I have heard more complaints about pandemic skin within that time than any other time. I would say the culprit was just not taking care of their skin as before.
The big mistake is that what people use to clean their face is also what they use to clean the skin around their eyes. Eye makeup remover is always the way to go. Based on personal experience, using face cleansers that claim they can also be used on the eyes is a red flag. I have developed quit the reaction after using a high-end face cleanser on my eyes. For about a year, it was fine. Then out of nowhere, the skin around my eyes became extremely red, painful and scaley. Everything I put on it to soothe the area stung badly. After a doctor looked at it, I was told that I was allergic to rag weed — which was not the case. After I stopped with the cleanser and only used eye makeup remover, THEN RINSED ALL THE RESIDUE OFF WITH A WET WASHCLOTH, I never had a reaction again! The reason I'm letting you know this is because the concealer will never look it's best until the skin beneath it is at its best. It's not the concealer's fault! Please don't forget to use your eye cream day and night or the concealer becomes the eye cream and will not last very long on the skin … not to mention that the area under your eye will not look as smooth either.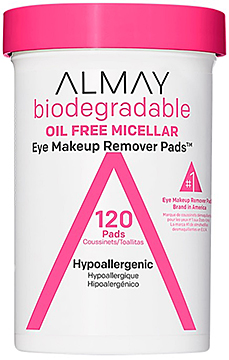 As far as eye makeup removers, I really like Almay. If you have waterproof eye makeup on, you will need the one with moisturizer. If not, you can use the one with Micellar water. Whatever you use, be sure to take off the residue with water and a washcloth … not with face cleanser.
My favorite concealer for many years now, is Cle De Peau.  It's the number one concealer on the market. This is what I use on my clients and advise them to buy. It's expensive, but worth every cent you invest in it. There are always new concealers that enter the retail world, and I do try most, but I always go back to Cle De Peau.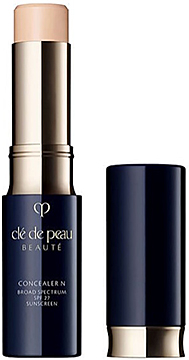 Because we are not made of plastic, there will be times that even the best eyes need a re-fresh. Consider YSL's Touche Eclat All-Over Brightening Pen. It's thin enough to correct and doesn't disturb original coverage. It leaves the skin under your eye with a nice glow.
The suggestions above should work for most people, however there will always be others with special conditions that I have not addressed in this blog.  If you are one of them, I would recommend a personal consult to address your specific situation. We could do the consult in person if you live in the Chicagoland area, or online if you don't.